HALLOWEEN ISN'T CANCELLED THIS YEAR JUST BECAUSE TRICK OR TREATING IS!
This year is the first-ever, highly anticipated: Quarantine-O-Ween!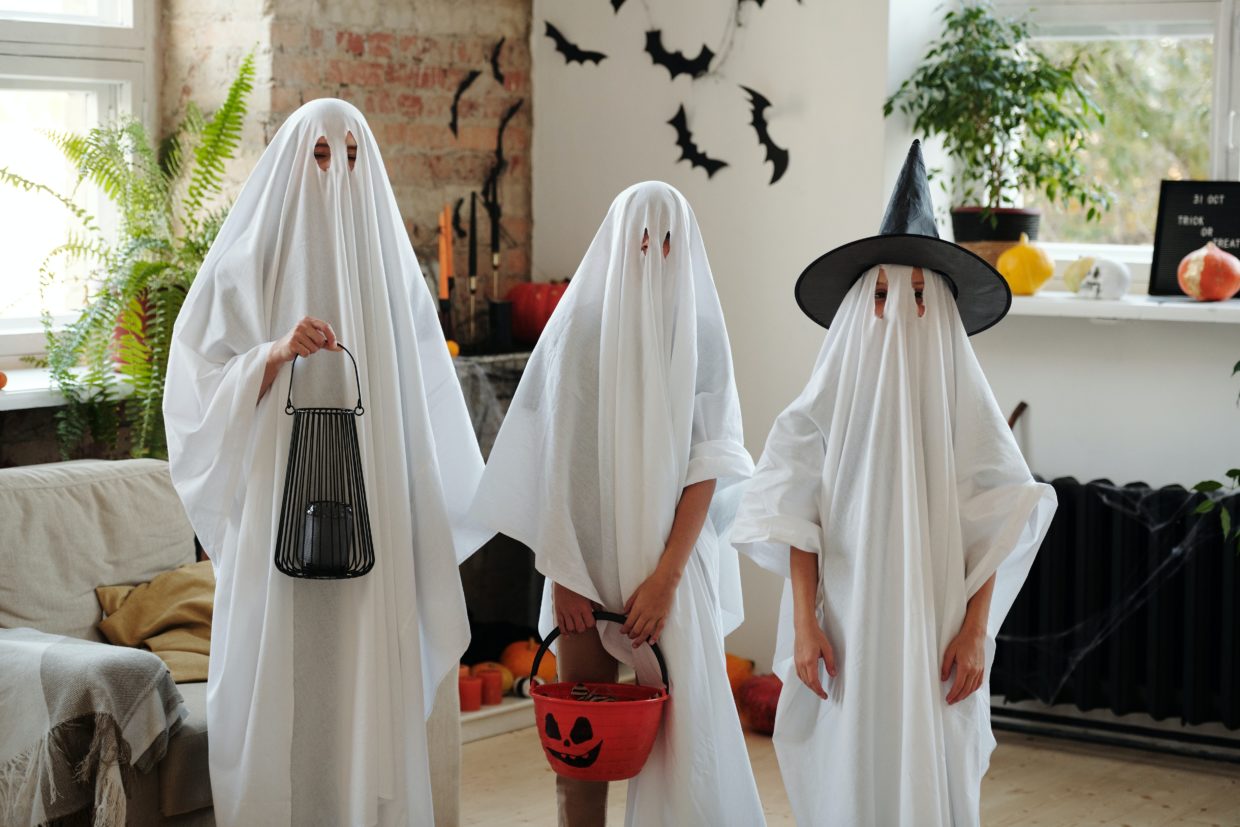 We are all disappointed to hear the recent news that Trick or Treating has been advised against by Ontario Health Officials due to COVID safety. But before you break the news to your kids and cancel Halloween altogether, we have some great ideas to save you some tears that will allow you to enjoy the festivities safely!!
SCAVENGER HUNT
Plan a "Trick on Treat Scavenger Hunt" for your kids with treats and tricks hidden around your home. Set up the Halloween ambience; Dim the lights, put on some eerie music, and add some extra decor/special effects around the home to spice up the event for an unforgettable Halloween!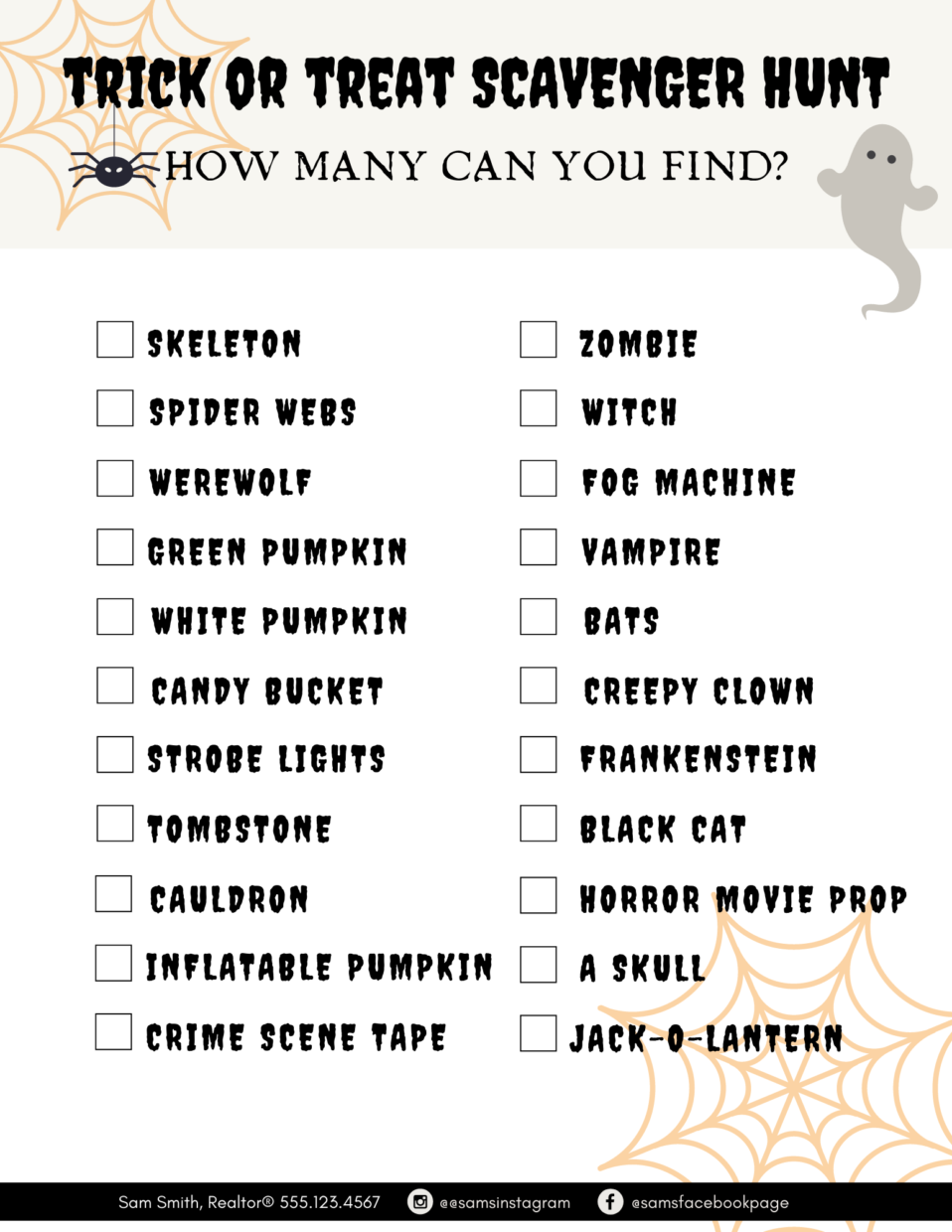 SOCIALLY DISTANCED COSTUME PARADE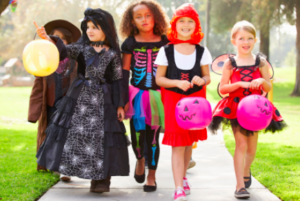 Organize with your neighbourhood a safe and Covid-friendly parade. In pairs or small groups from your own residence, 6 feet apart from others, agree on a start time/point and end time/point in your neighbourhood to show off your costumes. At the end of the parade there can be sanitized bins or baskets filled with wrapped treats which the groups can collect one at a time. Groups can also decorate bikes, wagons, or golf carts to show off their looks!
HALLOWEEN PINATA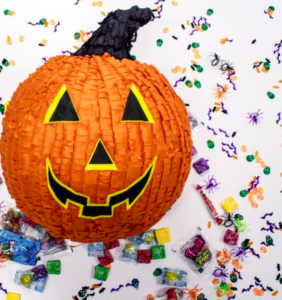 If you are looking for an easy and fun way to give your kids some candy; Let them take turns whacking a Halloween piñata until the treats spill out! There are so many boo-tiful piñatas that you can buy or even make yourself: Pumpkin, ghost, bat, etc. Find them at: Walmart, Michaels, Party City, Amazon.ca, and more places!
VIRTUAL COSTUME PARTY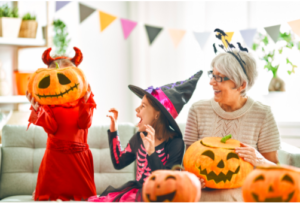 Let's face it, half of what is loved most by kids on Halloween is choosing a costume, dressing up, and showing it off to their friends. We all have pretty much become Zoom experts these days due to Quarantine, so why not set up a Zoom or Facetime party call with their classmates, relatives, and best friends. Set up some drool-worthy treats and spooky decor that they can show off  – – or DANCE OFF to their friends! Maybe even throw in some prizes that all of the adults can pitch on to really make the party a HIT!
RING AND RUN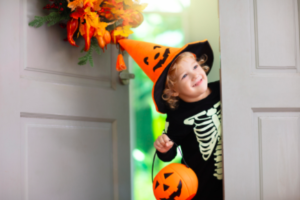 This fun family activity is a new take on the old doorbell dash prank. Head to nearby friends' or relatives' home and leave a gift basket of treats on their porch, then ring the doorbell and run!
CANDY GRAVEYARD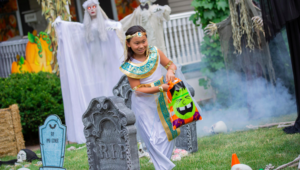 Share some SPOOKTACULAR and Quarantine-friendly fun on this newly trending spin on "Trick or treating". Deck out your front yard with scary Halloween decor and set up fake tombstones with candy piled up next to each tombstone. You could organize with your neighbours/friends/family time slots for kids to walk through the candy graveyard to collect goodies one at a time.
ADULT QUARANTINE-O-WEEN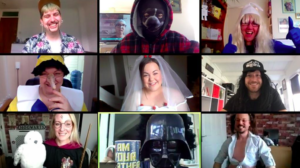 Who says Halloween is just for the kids?! . . . Adults like to have fun too! Dress up and host a Zoom or Facetime Event with friends, co-workers, and/or relatives. Here are some ideas:
Pumpking Carving Contest

Pumpkin Beer Tasting

Halloween Happy Hour Cocktails

Virtual Costume Contest

Halloween Charades

Halloween Lip Sync Battle

Wine and Candy Pairing
.   .   .   .   .   .   .   .   .   .   .   .   .   .   .   .   .   .   .   .
We hope you enjoyed our list!
If you have more ideas to add please drop them in the comments for everyone to see and let us know what you try!
Everyone have a safe and fun QUARANTINE-O-WEEN!