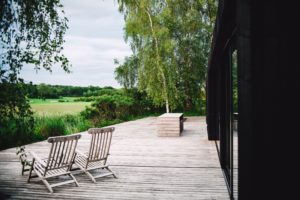 Summer weather is beginning to cool down while our schedules are starting to heat back up! Before the kids head back to school and we begin our fall to-do's, let's have one last summer holiday hoorah before this new school year begins!
. . . . . . . . . . .
Whether you are looking for something quiet and family-oriented or new and exhilarating . . .
Here are some Unique and Inexpensive Ways to Celebrate Labour Day in Ottawa this Weekend:
OTTAWA CITY  TUBING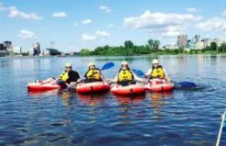 BRAND NEW to Ottawa! Take your friends and family on an exciting 2 hour guided tubing adventure down the Ottawa River. Float and paddle 3 km from mid-town to the Canadian War Museum through small rapids, a lazy river, and more while you take in new sights of our beautiful city.
Ages 12+
Afternoon Adventure: 12 pm – 2 pm (Monday – Sunday)
Sunset Adventure: 6:30 pm – 8:30 pm (Friday & Saturday)
Cost: $44 Per Person + HST (Groups of 10 + Receive 10% OFF)
Check Ottawa City Rafting for more details.
THE DRIVE IN EXPERIENCE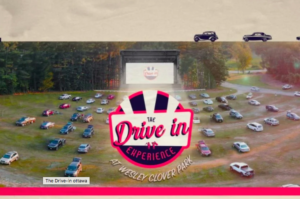 There's something different about going to a drive-in movie theatre versus going to a regular theatre that makes the experience feel retro, cool, and classic. It's great for all ages, PLUS paying $36.45 (Incl. Tax) PER VEHICLE definitely beats paying $20 or so per person at the movie theatre!
You can also add a Pizza Package to your Vehicle Ticket for a Total of $66.81 (Incl. Tax) for a Large Pizza from Jo Jo's … What's not to love about pizza and a movie, am I right?!
MOVIE TIMES:
JOHN WICK – Fri, Sep 4th: 8 pm – 11 pm
WRECK-IT-RALPH – Sat, Sept 5th: 5 pm – 7:40 pm
CAPTAIN MARVEL – Sat, Sept 5th: 8 pm – 11:30 pm
INSIDIOUS – Sun, Sept 6th: 8:30 pm – 11 pm
Please buy tickets on the website at The Drive-In Experience and check any restrictions/guidelines for safety measures before going.
Wesley Clover Parks,401 Corkstown Rd, Ottawa
PIRATE LIFE OTTAWA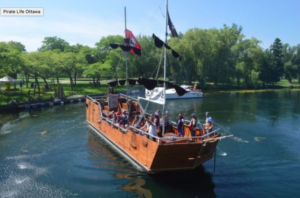 It's a Pirate's Life for EVERYONE in Ottawa this weekend where you can join the crew and search for hidden treasure!
Pirate Life: Adventure, Theatre and Cruise is an interactive boat cruise that immerses its guests on a live theatrical pirate experience where everyone involved gets to dress up and go on a 1 hour boat tour around Ottawa.
Price: $25 Per Person
Address: 588 Hog's Back Road, Ottawa
Go to Pirate Life for more information and to book. COVID-19 safety measures in effect.
TOUR THE GARDEN PROMENADE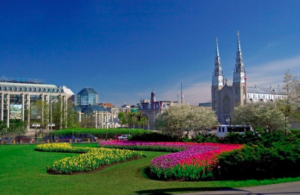 Ottawa has a number of incredible art displays and museums to offer, but one of Ottawa's most beautiful displays is in its own backyard – Nature.
Take a self-guided tour through the Garden Promenade which features 75+ different garden experiences that include the Rideau Canal UNESCO World Heritage site and bicycle and pedestrian pathways. There are prestigious historical landmark, special garden attractions, artistic installations and themed events with optional tour choices.
Go to The Garden Promenade for more information and to view the tour maps.
APPLE PICKING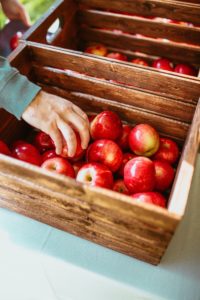 September is known to be one of the best seasons for apple picking. Not only is apple picking a fun family activity, perfect for Instagram-able pictures, but also when you have loads of apples you get to make all kinds of yummy treats! There's Apple Pie, Apple Crisp, Apple Sauce, Apple Cobbler, Candy Apples, Fried Cinnamon Apples, Apple Cake, Apple French Toast … and the delicious list goes on!
Here are some of our top choices in Ottawa to Pick Apples:
Mountain Orchards:
Apple picking, a corn maze, picnic areas, tractor tire playground, hay jump, forest trails, wagon rides and their famous cider doughnuts (weekends only).
Weekdays: 10am to 5pm, Weekends: 9am to 5pm
Cost: FREE ADMISSION
Address: 10175 Clark Rd, Mountain
Log Cabin Orchard and Pumpkin Patch:
33 acre orchard with many varietals of apples as well as a shop that has country decor and apple products for purchase.
Weekdays: 10am to 5pm, Weekends: 9am to 6pm
Cost: FREE ADMISSION
Address: 6121 Cabin Rd, Osgoode
Pine Hill Orchards:
If you are looking for an apple orchard in the East End, this farm has 20 varieties of apples, and homemade wine and apple cider.
Every Day 9am to 5pm
Cost: FREE ADMISSION
Address: 818 Saint Félix Road, Clarence/Rockland
Cannamore Orchards:
There is so much to do at this fun-filled farm where you can pick your own apples, go on a covered wagon ride, the famous cow-train, pedal cars, walk through giant hedge mazes, visit and pet animals, indulge at their canteen and chip trick, and check out their store to taste the fresh fudge!
Weekdays: 10am to 5pm, Weekends: 10am to 5pm
Family Activity Weekend: 11am to 4pm
Cost: $12 All Inclusive Activity Day Bracelet
Address: 1480 County Road 32, Crysler (West End)
Visit Cannamore Orchard for more information.
We hope you enjoyed our Labour Day Weekend in Ottawa List!
We hope you have a Safe & Enjoyable Holiday Weekend in Our Nation's Gorgeous Capital!