Canada's new mortgage rules have made it a little harder to get approved.
Thanks to an update to Canada's mortgage stress test rules, it just got a little bit harder for prospective homebuyers to get approved for a mortgage.
As of June 1, a higher threshold has come into effect, meaning applicants must prove they can afford to carry their mortgage costs if interest rates hit 5.25% (or 2% above their contract rate, whichever is higher).
Put simply, this means borrowers need to be able to prove they can continue to make payments, even if the interest climbs higher than expected.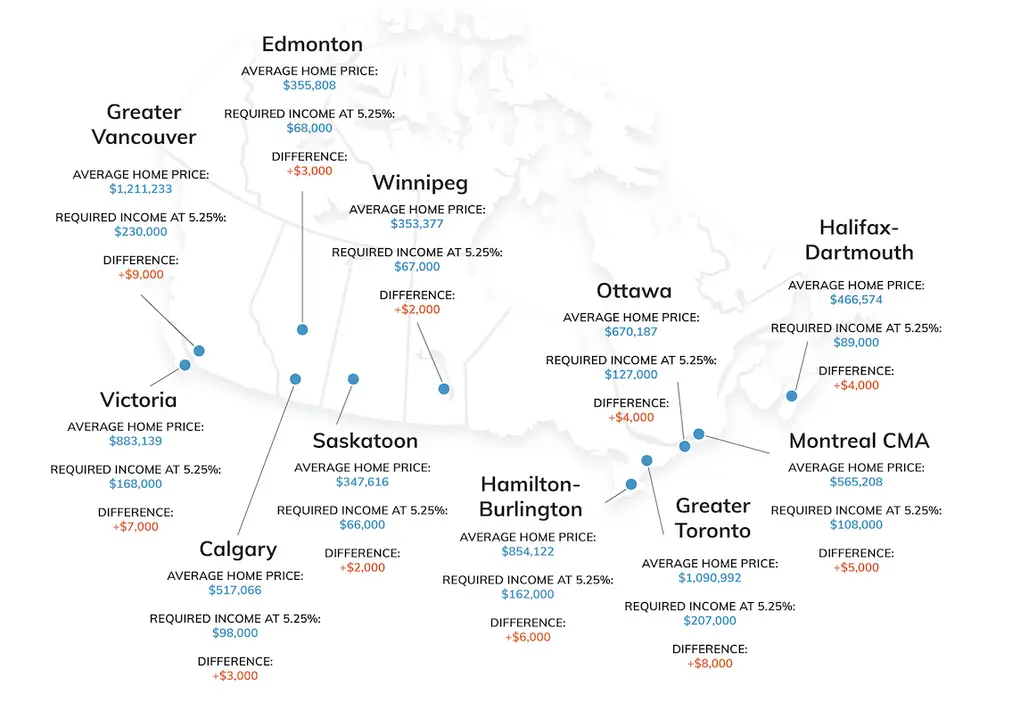 To understand how this will impact housing affordability, the map above shows how much money Canadians in 11 major cities must make to get approved for a mortgage.
The map also shows how much extra they'll need to save, thanks to the new stress test threshold.
For example, prospective homebuyers in Toronto would need a salary of $207,000 to be approved for a mortgage for the average home price of $1,090,992. This means the stress test change has resulted in a requirement of $8,000 in additional income.
In Greater Vancouver, where the average home price is $1,211,233, buyers would need an income of $230,000 to pass the new mortgage threshold. This is a climb of $9,000.
While this sounds like a hefty increase, the purpose of the change is to try and help cool Canada's overheated property market, with the aim of ultimately making housing more affordable.
Article by: Helena Hanson
Source: Narcity